"Unleash the Mystery:


Own a Rare and Exquisite Ancient
Digital Collectible NFT Today!"
"Discover the Secrets behind the Secrets: Watch and Learn Why AlienCarvings Digital Collectible NFTs are FAST Becoming the Hottest Collectibles on the Market!, and
How YOU Can Own One for Only $1"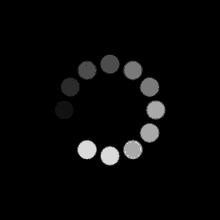 Unmute the speaker then press Play...
Attention:





On Sale Now!



Limited Opportunity
to Colle

ct


Unique Digital
Collectibles


AlienCarvings (NFTs)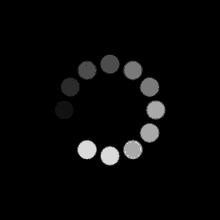 LIMITED EDITION DIGITAL COLLECTIBLES NFTS FOR ONLY $1!
For the first time ever, collect your own rare digital collectible by NFTnize.io
Attention all collectors, are you ready to step into the future of collecting? Look no further than the Alien33 digital collectibles! These unique pieces are just like the stamps and baseball cards you know and love, but with a modern twist. Imagine having your entire collection at your fingertips, accessible from your computer or phone, with no need for bulky storage or fear of damage.
​
Starting your collection is quick and easy - all you need is an email address and a credit card. Choose to collect one, ten, twenty, or even complete collections of these one-of-a-kind digital artifacts. But act fast, as the limited availability of these collectibles makes them a true treasure for any serious collector.
​
With Alien33 digital collectibles, you'll instantly become part of a new league of collectors, as you join a community of like-minded individuals who value rarity and uniqueness. Don't miss out on the chance to own a piece of history and embrace the future of collecting. Start your collection today and watch it grow into a true work of art.
THE RESEARCH
(a deeper dive)



Get ready to embark on an out-of-this-world journey with the Alien Artifacts Finds and Digs Expedition, exclusively documented by GenSix Productions! Join the boots on the ground as they delve deep into the unknown in search of rare and otherworldly artifacts, capturing every moment of their epic journey on film.

As the premier producers of groundbreaking documentaries and films, GenSix Productions delivers an unparalleled viewing experience that will leave you on the edge of your seat. GenSix expertly crafted footage and narration will take you behind the scenes of this incredible expedition, bringing you closer than ever before to were the action takes place.

The discovery of these elusive Alien artifacts is a momentous occasion, and GenSix Productions is proud to bring it to you in all its glory. With their state-of-the-art equipment and unrivaled expertise, you can be sure that every detail of this exciting journey is captured in stunning high-definition.

Don't miss out on this once-in-a-lifetime opportunity to witness history in the making. Join us on the Alien Artifacts Finds and Digs Expedition form the comfort and safety of your seats, and experience the wonder and excitement of discovering these otherworldly treasures alongside GenSix team of experts.

Experience a sneak peek of the latest groundbreaking documentary from GenSix Productions, showcasing the most thrilling and awe-inspiring discoveries in modern history. Our preview trailer offers a tantalizing glimpse into the world of the unknown, as you take a deep dive into the mysteries of the universe and unearth incredible treasures that will leave you speechless.

Witness the bravery and expertise of GenSix team of experts as they embark on a journey unlike any other, encountering incredible artifacts and phenomena along the way. With stunning visuals and expertly crafted storytelling, GenSix preview trailer offers a glimpse into the unparalleled quality and excitement that GenSix full-length documentaries offer.

Join us on this incredible adventure into the unknown, and experience the thrill of discovery like never before. Watch GenSix preview trailer below and get a taste of what's in store with the latest documentary from GenSix Productions. Get ready to be amazed!
Below is an example of the Alien33 Guard on a "Black Background form the Colors Series". These sets are a must-have for any serious collector of extraterrestrial artifacts and NFT collectors.

These exclusive sets showcase 15 stunning images and poses of the elusive Alien33, each set against a one-of-a-kind background, crafted by our team of talented artists and AI developers.

To ensure the utmost value and rarity of these Alien33 digital collectibles, we are limiting the NFTnization to only 5000 One-off sets. Act fast and secure your very own One-off set of these unparalleled pieces of art before they're all snatched up by avid collectors worldwide. Remember, these sets are available on a first-come-first-serve basis, so don't miss out on the chance to own a piece of history.
1/2
Prepare to be amazed by the endless possibilities of the Alien33 digital collectibles! Feast your eyes on a wide variety of unique backgrounds, including popular cryptocurrencies such as Bitcoin and Ethereum, as well as other categories like planets and star systems, colors, space, galaxies, nature, mountains, skies, countries flags, and even AI-generated designs.

With these one-of-a-kind backgrounds, your Alien33 collection will truly stand out from the rest. But that's not all - once you complete your checkout, your unique mystery One-off Alien33 Digital Collectibles will be auto-generated and emailed to you within 72 hours.

Thanks to our cutting-edge technology, this auto-generation process is commonly known as "Lazy Minting," making the process of obtaining your collectibles quick and effortless. Simply complete your purchase and let us handle the rest.

Don't miss out on the chance to add these incredible digital artifacts to your collection, each with its own unique background and personality. Expand your horizons and explore the endless possibilities of the Alien33 digital collectibles today. Start your collection now and experience the excitement of Lazy Minting! also take a look at the bonuses we offer to first pre-NFT-buyers.
JUST RELEASED PREVIEW these Amazing Alien33
Digital Collectibles
1/2
Bonus #1

for owners of the Aline33 Complete
One-off Sets. You'll receive this Animated NFT of the Alien33 so You can Show
off your NFT
on a Digital Frame.
3D NFT of Alien33 is included when you purchase the complete set. You can then send the 3D NFT file to InfinitObjects.com or similar service to print it into a digital frame that you can place on your desk or a

shelf, to show off your NFT.